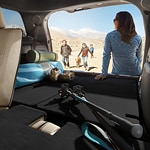 The 2020 Ford Explorer is an SUV that can seat up to seven people. It has the ability to get up to 29 MPG on the highway. The performance is one of the things that people take into consideration when buying a vehicle. This vehicle has several features that will help you get more out of your ride.
This vehicle has rear-wheel drive. Rear-wheel drive will improve your on and off the road performance. The rear-wheel-drive also allows you to tow up to 600 pounds. This vehicle also has towing and trailer sway control. The feature allows you to tow large loads.
It will adjust the engine and apply the brakes in order to prevent you from swaying. The maximum trailer load that you will be able to tow is 5,600 pounds. You will have more stability when towing. Make a trip to our dealership if you want to try out the vehicle.