Introducing the Bronco® Family
Two New Models Celebrate 1966 Original
As a tribute to the original Bronco® that roamed the trails more than a half-century ago, Bronco two-door, Bronco four-door and Bronco® Sport SUVs proudly introduce the Heritage Edition and Heritage Limited Edition models.
Bronco® Sport available Fall 2022. Bronco® available Q2 2023. Bronco® Heritage Editions are exclusively available for current unscheduled order holders. However, supplies are limited and there are no guarantees.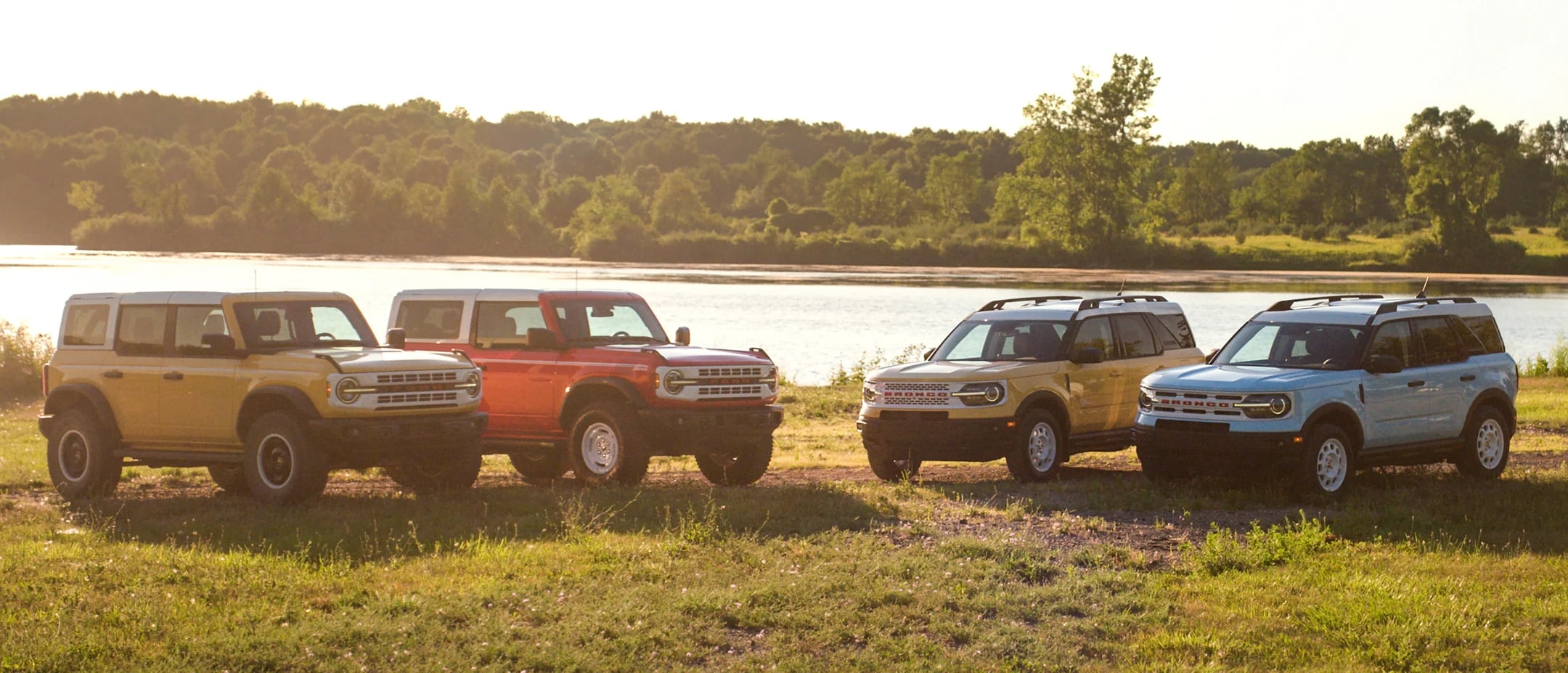 Discover the Bronco® Brand Lineup
Every member of today's Bronco SUV herd adds to its legendary legacy - defined by an unbridled spirit that's raring to take you off-road on a journey of discovery.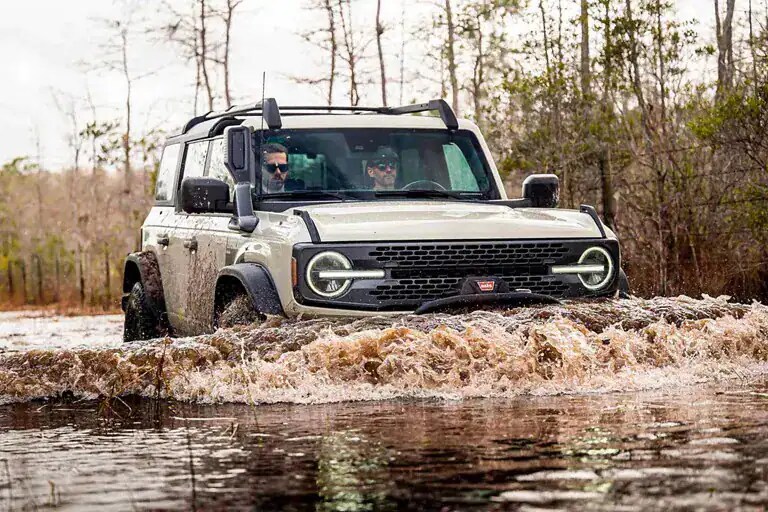 Discover the Bronco® Brand Lineup
There are two special-edition Ford Bronco® models being added to the stable, Bronco Raptor® for high-speed off-roading and Bronco EvergladesTMAvailable summer 2022.
Always determine the water depth before attempting a crossing and proceed slowly. Refer to your Owner;s Manual for detailed information regarding driving through water.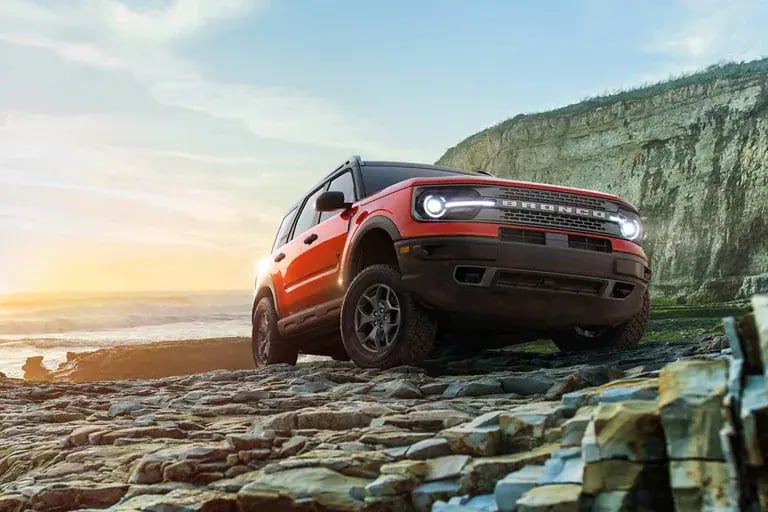 2022 Bronco® Sport SUV
The Bronco Sport can be your ultimate backcountry guide with for unique series engineered to match the way you experience the outoodrs. Your adventure begins in a Bronco Sport and it never ends.
Bronco Sport Badlands® shown. Limited availability. See dealer for available inventory stock.
Always consult the Owner's Manual before off-road driving, know your terrain and trail difficulty, and use appropriate safety gear.